Broker with Diverse Background Uses Zurple to Wow Leads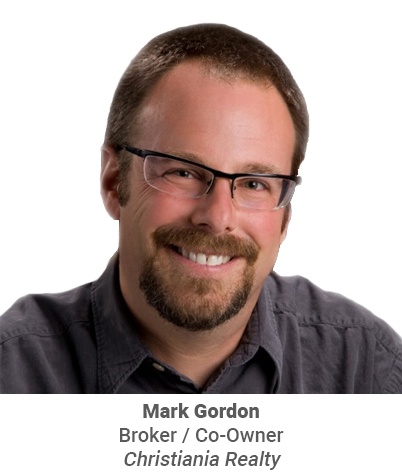 Mark's journey to becoming a broker has been an adventurous one. He has served as a trade show business owner, a ski resort foreman and a city councilman. It was during his time in the city council that he discovered his passion for real estate.
As a new Broker in Vail, Colorado, Mark and his business partner, Chadd Ziegler, were faced with a slow market and a major lack of leads. That's when he found Zurple - the solution to all his real estate challenges.
STATS:
gross commission comes from Zurple
(leads + nurturing)


gross commission
(in 2014)


---
Company Bio: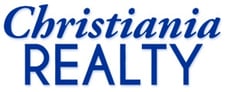 Located in the mountains of Colorado, Christiania Realty is a full-service, valley-wide boutique real estate agency that is technology oriented but never forgets the personal touch. The owners are dedicated to 5 star service - and they focus on treating each and every client as if they are the only client in the world.
---
Serving the People is What He Does Best
Mark's career journey has been a diverse one. He established himself as a profitable trade show business owner, and after building his first successful company, decided he was ready for a change. That change led him to Vail, Colorado, where he became a foreman of the mountain security department at Vail Mountain.
Spending time in Vail gave Mark the opportunity to learn impeccable customer service skills and it gave him an avenue to talk to all sorts of locals. In time, he realized he had a bigger calling and found himself seeking a position in local politics and serving as a city councilman. As a representative of the people of Vail, Mark became involved in major real estate deals and management of private and public funds. This process was rewarding for Mark and it got him thinking about real estate. It didn't take him long to decide it was time to tackle a different entrepreneurial field, and Mark got his Broker's license and opened his own agency.
In 2011, he partnered up with long-time local and fellow broker, Chadd Ziegler, and together, they set off to build a brokerage based on personalized, 5 star service. Unfortunately, the market wasn't in the greatest shape at the time, so despite their best efforts at grassroots campaigns, business was slow. Mark knew that failure wasn't an option, so he started looking to outside sources that could help his business grow and thrive.
Mark knew that without the assistance of a lead generation tool, building his brokerage was going to be a struggle, so he started researching various companies. He's a tech-savvy broker who isn't afraid to take a leap of faith with new technologies and see where it goes, and that's how he ended up with Zurple. After starting out with manual processes and learning first-hand that engaging one-on-one with many leads at a time was nearly impossible, Mark loved the idea of a behavior-optimized automated reply system.
---
"I was sold on Zurple's behavioral analysis
and having the ability to stay in touch
with many leads all at one time."
---

Mark Knew Drip Emails Were Not The Secret to Success
After testing drip marketing systems, Mark was confident that one-size-fits-all messaging was not going to help him scale his business to the level he was seeking. With Zurple's intelligent system, all Mark's leads not only receive immediate follow up that is relevant and personalized, they also receive ongoing messages that are triggered based on specific lead actions and behaviors. The messages include actual data on properties Mark's leads are looking at, and are triggered by things like the price dropping on a property of interest. Not surprisingly, these messages generate high engagement and valuable replies.
---
"

Drip campaigns are not linked to lead behavior and are not effective. Zurple is precise, efficient and customized. T

he behavior-triggered system delivers great results."
---

Hybrid Broker Approach Provides Consistent Business Growth
Mark views himself as a hybrid broker. He is extremely driven and motivated by data and focuses a good portion of his business management time on analysis and optimization. He also thoroughly enjoys the social aspects of his job, including social networking, talking with new clients, meetings and showings. He strives to be the best possible Broker he can be and treats all of his clients equally, regardless of their price point.


Vacation Property Leads Require Long-Term Nurturing
Vail is a unique market because it consists primarily of vacation properties that buyers purchase using discretionary income. Unlike a standard home search, vacation home shoppers are on an extremely loose time line, which makes ongoing nurturing absolutely critical. Zurple's system and Mark's consistent, service-oriented marketing strategy complement each other beautifully. The combined strategy allows buyers to browse at their leisure while keeping Mark's company front of mind until they are ready to move forward.


---
" Zurple really works in our unique market. It's in perfect alignment with the system I have in place."
---

Mark enjoys being in charge of his own business. He attributes his success to his in-depth knowledge of local market and his extremely active role in the community. He also makes a focused effort to keep in touch with his past clients when they're in town. Mark compares his management style to cooking without a recipe: he knows what ingredients will make a winning dish and is not afraid to improvise.


---
Mark Gordon, A Success Story - Recap:
With a background as a successful business owner, a foreman at a ski resort and city councilman, Mark brings a well-rounded skillset to his role as a Vail, Colorado real estate Broker.


As a new Broker, Mark was facing a down market and needed a tool to help him grow and scale his business without having to sacrifice all of his time to manage it. He found what he was looking for with Zurple.


Vail, Colorado generates a lot of vacation home shopper leads using discretionary income to buy a second property. Because of this scenario, many buyers are not in a hurry to connect with Mark right away. Zurple's system triggers relevant messages that keep leads engaged with Mark until they are ready to move forward with a transaction.


Ready to start your Zurple success story?