Veteran Agent's Dedication to 5-Star Service Drives Success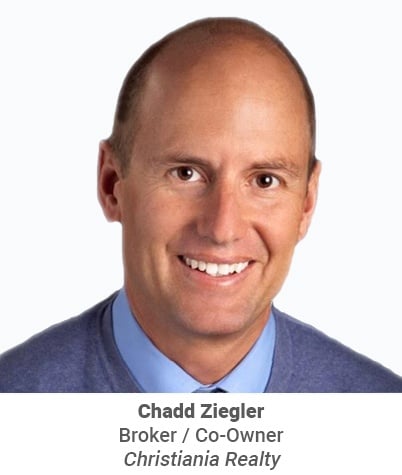 Chadd started out in the hospitality industry, where he mastered the art of five star service. After many years in that space, he decided to apply his expertise to a career in real estate.
Today, he's a successful co-owner and Broker at a real estate agency in Vail, Colorado. In 2011, Chadd decided to invest in Zurple, both to generate new leads and to effectively convert existing leads. That decision transformed his business - and he never looked back.
STATS:
of revenue comes from Zurple
(leads + nurturing)


annual sales
(in 2014)


---
Company Bio: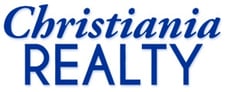 Located in the mountains of Colorado, Christiania Realty is a full-service, valley-wide boutique real estate agency that is technology oriented but never forgets the personal touch. The owners are dedicated to 5 star service - and they focus on treating each and every client as if they are the only client in the world.
---
Hospitality Industry Expert to Full-Service Broker
At 22, Chadd was working as a general manager at a hotel in Vail, Colorado. He was at a turning point in his life and was trying to decide whether he wanted to continue to grow his hotel management career or if there was a better path that would be an ideal fit for him. After weighing his options, he decided to get his real estate license and began working as a part-time agent. Chadd quickly realized he could make more money doing 10 hours of work as an agent than he was making doing 70+ hours of work as a hotel manager, and he made up his mind. He was going to make real estate his career.
The one thing Chadd had always struggled with, from the very beginning, was keeping up with all the new inquiries that showed up in his inbox day and night. Before he found Zurple, Chadd found it extremely challenging to dedicate his complete attention to every client without sacrificing fast follow-up with new leads. Luckily, his real estate partner, Mark Gordon, was on the hunt for an effective lead generation and nurturing software - and he found Zurple. Chadd and Mark agreed to give it a shot. In no time, both agents were enjoying a consistent new lead flow and were reaping the benefits of automated, fast, relevant follow-up. They were even more excited that the software paid for itself after just one month of use.
---
"Zurple excels at what I'm not great at;
quick, effective follow-up."
---

Other Systems Fell Short on Effective Follow-Up
Like many real estate professionals, Chadd was weary to put all his eggs in one basket, so he tried a number of other popular lead generation and follow-up tools. After testing out several other platforms, Chadd decided he'd made the right call with Zurple.
Zurple goes far beyond the generic messages and drip campaigns offered by other popular providers. Our system sends a relevant, personalized follow-up message to all new leads within five minutes. Then it continues to monitor lead activity and send out automated, reply-optimized messages for as long as it takes for the lead to be ready to talk Chadd. He quickly realized he'd hit the jackpot as valuable replies to messages sent by the system consistently showed up in his inbox - and he was thrilled to be able to offer such high-level service without dedicating his whole day to sitting at a computer.


---
"Zurple helped me re-invent myself as an agent. I'm able to send an email that sounds like I wrote it myself almost instantly, which sets the service bar high right out of the gate.

"
---

It's All About Intelligent Automation
But the real gold is in what makes Zurple's software different than every other platform out there. The system monitors all lead activity and is intelligent enough to send out messages about things like the difference in property appreciation rates for condos versus single family homes if your buyer is looking at both. The system also notifies leads when a home in their neighborhood goes up for sale.
The bottom line is, It would take an agent hours per lead to provide the same level of follow-up that Zurple provides automatically. Chadd realized it can't be beat, and now he can't imagine what running his business would be like without the software.

With over thirteen years of real estate experience and background in hotel management, Chadd offers a professional and educated perspective to clients, whether they're buying or selling property. He prides himself on a high-touch level of service to both his new and existing clients. Chadd stays in touch, even after a closing, and acts as a referral source for any of his clients' house-related needs like general contractors or handymen. He usually follows up several times after a closing to make sure things are going smoothly. Thanks to his dedication to ongoing nurturing, Chadd generates tons of repeat and referral business.


---
"Zurple keeps me accountable to and connected with my leads. It works for me, and it is the best possible fit for my business."
---
Chadd Ziegler, A Success Story - Recap:
Extensive customer service training and exceptional attention to detail gained from various hospitality jobs gave Chadd a valuable business stepping stone to leverage as he started to build his real estate career.


With a focus on 5 star service and a struggle with fast follow-up, Chadd started looking to technology for solutions that would help him streamline his business - and he found Zurple. With an intelligent, automated system in place, Chadd began to see impressive business growth and today, he attributes 50% of his revenue to Zurple lead generation and follow-up.


Though he tried other lead generation and follow-up tools, nothing could compare to the intelligent, data-driven nature of Zurple's software. Chadd knows he wouldn't be where he is today without it.


---
2018 Update:
Over 46,000 total site visits in 2017
20% open rate for automated property update notification emails
20% of his leads have communicated with him
Chad became a Zurple customer in 2011 and his results thus far are fantastic. In 2017, he accumulated over 46,000 site visits. With Zurple software working hard for him, 20% of his leads have opened at least one email. Coincidentally 20% of his leads have either communicated with him or have been identified as an active opportunity. This means 20% of his internet leads make up a pool of opportunity that can be turned into transactions! How many services do you know that can give you similar results with your leads?
---
Ready to start your Zurple success story?