Relocation to Riches: 1st Zurple Lead Nets Sale and Referrals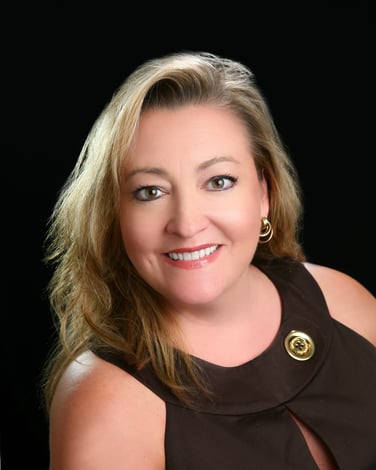 Suzanne Trammell is no stranger to adventure or challenges. Moving from her home in Atlanta, Georgia all the way out to Ponte Verdra Beach in Florida, Suzanne was in a position where she had to figure out her life all over again. She had to start making business happen for her in her new home, and fast. That's when she heard of the success of another realtor that had been using Zurple. Once she signed up, there was no stopping her.
STATS:
(from Zurple messages)


1,000+ leads being managed
(by Zurple software)


---
"Zurple has played a big part in helping me establish myself in a new state"
---
Company Bio:
Suzanne Trammell
REALTOR, ABR - ReMax Unlimited
Luxury Home Specialist
Certified Relocation Specialist
---
Early and continued success:
The first Zurple lead that Suzanne received turned into a $100,000 purchase. From there, the buyer was so pleased with the process that the original Zurple lead referred another buyer and within less than a year, Suzanne closed a $900,000 purchase. Two years later and with some nurturing, the original Zurple lead and her spouse bought another home for $300,000.
---
"It introduced me to many buyers who were looking in the area. Some bought quickly"



---
Suzanne and Zurple's personal approach:
Whether she is working with first time sellers, experienced buyers, or even a multiple luxury property owner, Suzanne knows how to be the total solution for her clients. The biggest part of Suzanne's success has been her personalized approach to how she conducts herself in the market. She is well-known in her field for her outstanding dedication to making each experience personal. Suzanne is able to accomplish keeping up with so many leads with personalized emails through Zurple Conversations™.
---
"Even though we've never met, through the emails, I've become a trusted advisor."
---
With Conversations™, Suzanne's leads are sent unique, targeted messaging based on online behaviors. This systematized lead automation tool gives Suzanne the ability to talk to prospects while they are being nurtured by Zurple's software.
---
Recently, she was able to close a lead that had signed up on her site almost 3 years ago - "I wouldn't be able to track or email them listings otherwise"
---
Suzanne Trammell: Success Story Recap
Relocated to a different state and heard about another agent's success with Zurple

Closed 1st Zurple lead and multiple referrals from her 1st Zurple lead

Makes each home buying/selling experience personal both through Zurple's automated behavioral based messaging and dedication to excellent service

Successfully nurtured 3 year old lead into a deal with Zurple Conversations™
---
2018 Update:
Over 17,000 site visits in 2017
Over 23,000 site views from registered leads - Leads are actively engaging and using Suzanne's site
29% of her leads have become an active opportunity or have communicated with her
Of Suzanne's 17,000 site visitors, 29% have communicated with her in some way. With the intelligent Conversations the Zurple software is having with her leads, it is only a matter of time until the rest of her leads raise their hand and say, "I'm ready to act!"
---
Ready to become the next success story? Speak with a Zurple team member today!