Early Conversations™ Adopter Finds Long-Term Success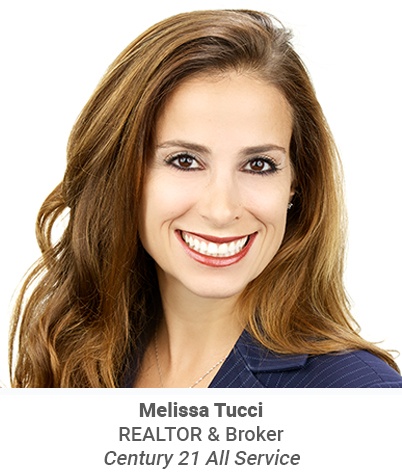 Melissa, a highly ambitious Broker / Realtor®, has been consistently recognized as a Century 21 top performer. Her dedication to service and fast follow-up wows clients transaction after transaction. As a tech-savvy Broker, Melissa seeks out solutions that will streamline and enhance her business - and Conversations™ by Zurple is the perfect fit.
STATS:
real estate transactions
(in 2014)


annual sales
(in 2014)


of Century 21 Agents
(for 13 out of last 14 years)
---
Company Bio: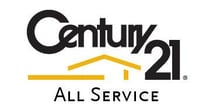 Century 21 All Service provides professional, friendly assistance to buyers, sellers and lenders with their San Diego Real Estate needs. The team consists of over thirty professionals. The company is an annual leader in the number of successful San Diego real estate transactions closed for over forty years.


---
Ad Sales Representative to Top Performing Realtor® / Broker
In 2001, Melissa found herself dissatisfied with her work in ad sales. She was putting in a ton of work and lots of hours for not much payoff. Melissa knew that she was good at sales, so she decided to persue a more lucrative role and she got her real estate license. Her first sale opened the door to 5 additional transactions and Melissa's business started to grow like wildfire. Right away, she knew she was a natural fit for the industry.
After becoming a top-producing agent for several independent brokerages, Melissa earned her broker's license and began her relationship with Century 21. In 2005, she bought a small commercial building and opened up her own satellite franchise office.
As a tech savvy Broker, Melissa is always on the lookout for smart technology solutions to help her efficiently manage and grow her business. She heard about Conversations™ when it was in beta and was eager to sign up and see what it was all about. Melissa become one of the first ten customers to use the software.
She was quickly impressed with the speedy, insightful follow-up and the results it was generating. Melissa loved being able to stay focused on her business when she was in appointments or out with clients, knowing that all of her new incoming leads were well taken care of. Within a couple months, she was experiencing a 10% increase in conversions from her Zillow leads thanks to Conversations™ automated, insights-driven, reply optimized follow-up.
---
"Conversations™ sends an immediate response -and if I am with clients, it allows me to focus on the task at hand without hurting my follow-up."
---
Dedication to Top-Notch Service Delivers Top-Notch Results
Melissa prides herself on being very professional and detailed oriented. She makes it a priority to respond as quickly as possible to texts, calls and emails - and Conversations helps with fast-follow up. She is highly focused on always providing the best possible customer service and she finds it very gratifying to see her clients enjoying the home buying or selling process.
Her hard work and customer-centric business strategy has certainly paid off. Melissa generated over 40 million dollars in sales in 2014 and was involved in over 122 transactions. She has been recognized as a Century 21 top performer at a global level, earning accolades for Top 1%, #1 for Top Sales Agent and #1 for Top Closed Transactions, month after month.
In May of 2014, Melissa was invited to serve as the official agent of San Diego Padres. In addition to the widespread advertising she's earned through the partnership, working with players, coaches and season ticket holders has been a rewarding experience. She is honored to be affiliated with the team and to have them endorse her as their Realtor® / Broker.
Along with dedication and intelligence, Melissa has a big heart. She is dedicated to supporting charitable causes and is a huge supporter of Rady Children's Hospital, the YMCA, the American Cancer Society and several charities that promote breast cancer awareness.

---
"My sales from Zillow leads have increased by 10% since I became a Conversations user.

"
---
Melissa Tucci, A Success Story - Recap:
As an ambitious professional with extensive sales skills, Melissa decided it was time to persue arguably the most lucrative sales-driven profession and she got her real estate license.


With a focus on exceptional service and a strong referral network, Melissa has received impressive accolades for her performance. She is in the Top 1% of all Century 21 Agents, is the #1 Sales Agent is #1 for Top Closed Transactions month over month and was recently selected to fulfill the coveted position of the official agent of the San Diego Padres.


Melissa is extremely busy. By freeing up her time to focus on face-to-face communications, she is able to continuosly take her business to the next level, knowing that Conversations™ is on her side - consistently providing insightful, effective follow-up that results in conversions.
---
Ready to start your Zurple success story?