Zurple Keeps on Giving: Veteran Agent Continues to Be #1 in Her Area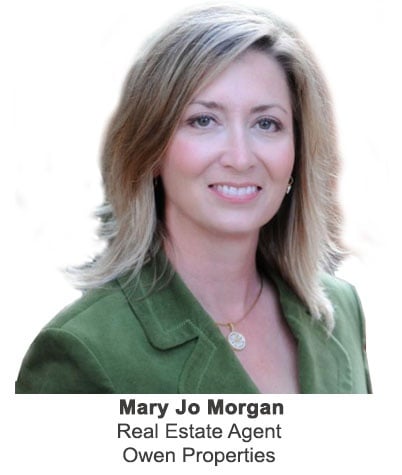 Mary Jo Morgan has been using Zurple since 2009 and is proud to be one of the early adopters. She was designated as a real estate "Top Producer" for 10 consecutive years in world famous Coronado, California and is well known as a successful and knowledgeable realtor. Thanks to Zurple, Mary Jo has been a #1 agent in her area year after year.
STATS:
buyer leads generated
(monthly via Zurple)


sales revenue
(in 2014)


---
Company Bio: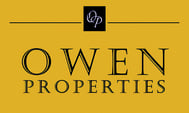 Owen Properties is a tech powered brokerage in Coronado, California. For more information, visit www.searchcoronado.com.
---
Nurturing Meaningful Connections with Clients and Community
Mary Jo is a seasoned real estate agent with over 26 years of experience. She received her license when going to college while working for a real estate developer, diving into real state right after graduation. Being a real estate agent became her calling. A few of Mary Jo's achievements are her involvement in the original construction and sale of the luxury community of Coronado Cays and her facilitation of the sale of over 50 new construction projects on Coronado Island.

Mary Jo continues to be very involved with her community as well, currently serving as a Title Sponsor of the 2015 "Masquerade on Bourbon Street" Benefit Auction organized by Coronado Schools Foundation (CSF).
Mary Jo's specialty has always been Coronado - a small beach community, with an island feel where she's been living since 1983. Her clients praise her local area expertise and ability to find properties that match their dreams. Mary Jo truly cares about people and putting together the best deal possible for her clients. She is competitive, tenacious and takes pride in her work ethic.
Mary Jo has 2 licensed assistants who help with paperwork and office duties, like data entering and monitoring leads nurtured by Zurple. She spends most of her time in the field meeting with buyers and sellers. Mary Jo is focused on sales. She attributes her success to being focused on one area, which allows her to service her clients effectively without driving all over the county.
Mary Jo is keenly aware that real estate agents need to keep up with the times, otherwise they become antiquated. While community networking is important, people start their search for a home online and she wants to be found online and off.
---
"Thanks to Zurple no leads are missed and they're all being nurtured in such a way that makes them respond and start our relationship.

"

---
Zurple: From Early Adopter to Established User
Mary Jo Morgan has been using Zurple since 2009 and is proud to be one of the early adopters.
Through Zurple she has access to potential clients not only locally but worldwide. Zurple's behavior-driven auto response system makes lead nurturing a streamlined process. Due to the personalized nature of responses, people think all the messages come directly from Mary Jo, and they frequently thank her for such fast responses that address their needs. No leads coming through Zurple are missed thanks to automation and optimized response campaigns.
Mary Jo views Zurple as an invaluable prospecting tool. Her main pieces of advice to other agents is that they still need to know their area of service very well, as well as get in touch with potential clients right away when they express interest in setting up an appointment.
---
"Zurple helps me connect with clients not only in my area but worldwide.

"
---
Mary Jo Morgan, Success Story Recap:
Mary Jo has been using Zurple since 2009 as one of its early adopters.



She views Zurple as an effective prospecting platform. It allows her to be out in the field while Zurple nurtures her leads via optimized behavior-based response campaigns.


Mary Jo is a hyper local expert of her area, allowing her to form meaningful relationships with her clients after they respond to Zurple messages.


This is a follow up case study. Check out the original case study here.

---
2018 Update:
Over 800 Zurple-generated leads in 2017
Currently managing over 15,000 leads with Zurple
16% lifetime open rate of all property update emails
Over 99,000 lead behaviors were triggered in 2017
Mary Jo has been using the Zurple platform since 2009. Each of her leads view an average of 93 listings each. This tells us that Mary Jo's Zurple leads are repeat visitors actively searching for homes. With 99,000 lead behaviors triggered for the year of 2017, meaning 271 behaviors are captured by the Zurple platform daily. Her clients are eager and it shows.
---
Ready to start your Zurple success story?