Zurple's Personalized Follow-Up Expands Established Broker's Sphere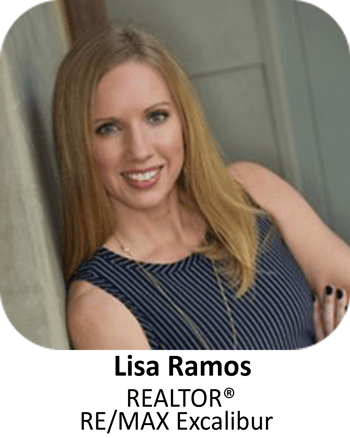 Lisa Ramos has been using Zurple since 2010 and was under her broker's account. Impressed with the platform, she decided to open a Zurple account with a partner in 2016. Zurple's personalized follow-up allowed her to expand her sphere and capture more of her market.
2018 STATS:
of revenue comes from Zurple
(leads + nurturing)
between her team of two
(2010-2018 total)
Scottsdale Area Association of Realtors®
(2017 Winner)
---
Company Bio:
As Associate Broker at
RE/MAX Excalibur
Lisa specializes in first-time home buyers and move-up sellers. The
RE/MAX Excalibur team
services Phoenix, Tuscon, Scottsdale, Oro Valley, Paradise Valley, Cave Creek, and surrounding Maricopa and Pima counties in Arizona. Lisa has been helping buyers and sellers in the Phoenix area achieve their real estate goals for over ten years.
---
Follow-Up Allows Her to Connect First
Prior to her real estate career, Lisa was a college counselor and earned a Bachelor of Science in Psychology from Arizona State University. Unsatisfied with the corporate world, Lisa wanted a way to focus on what she loves – people and homes! Lisa is now a full-time real estate professional and designated broker at RE/MAX Excalibur Scottsdale Ridge for over four years.
Like many agents, Lisa, was having difficulty generating leads online when the market crashed in 2008. Lisa was farming the greater Phoenix market for over ten years, but was motivated to network beyond her sphere of influence. She tried other lead generation and CRM platforms, but was unsatisfied with traditional drip follow-up campaigns.
When Lisa's previous brokerage began using Zurple in 2010, she was impressed with the platform's follow-up software. She knew she could use Zurple to work a cohort of leads other agents weren't reaching - non-native, first-time homebuyers.
---
"Zurple helped me jump start my business and taught me how to engage online leads."
---
Phoenix is one of the fastest growing metropolitan areas in the U.S. Today, less than half of Phoenix's population consists of native Arizonans. With so many transplants beginning their home search online, Lisa knew she could step in and guide their search.
With Zurple's follow-up software Lisa personalizes each message she sends. Zurple steps in to offer these first-time buyers specific properties and market data they will find valuable, based on their previous online search history. These messages help guide their search and stop buyers' online home search early on. As a psychology major, Lisa understood what her online leads were looking for - an offline connection. Pairing her knowledge of people with Zurple, Lisa was able to reach these first-time buyers before other agents.
---
"It gives me piece of mind knowing leads are being nurtured even if I don't think of it."
---
She Never Misses a Beat
Lisa logs into her Zurple back office three to four times per week. The first thing she looks at when she logs in is her new leads and her new leads she's communicated with. She likes to see which leads she's generated in the coming week to ensure no new leads slip through the cracks. In 2018 Lisa's Zurple site, searchcentralphoenix.com, averaged 11 page views and 8 minutes of website time per captured lead, meaning her leads are engaged with her Zurple site.
Lead Exclusivity Maximizes Her ROI
Lisa can rest easy knowing none of her buyer leads exist in another agent's database. Zurple's Lead Exclusivity guarantees no lead generated through Pay-Per-Click efforts ends up in another Zurple agent's Back Office. This maximizes ROI on her marketing spend and allows her to focus on leads unique to her database.
Zurple allows her to sub-target first-time home-buyers in Scottsdale. By limiting paid traffic on Google, Zurple optimizes her marketing budget advertising only to her most matured farms. With Pay-Per-Click advertising Lisa can surpass all other agents on Google search results. Her website stays on the top search results for Phoenix homes, meaning she is constantly generating new leads on her site.
Broker Tools Streamline Her Strategy
Lisa's philosophy on lead engagement is to follow-up with leads immediately. Zurple helps her keep in touch with leads instantaneously, even when she's not in the office. When she's out of the office, Zurple works on Lisa's behalf to continue engaging her leads with personalized email and text messages. Zurple then notifies her when the time is right to reach out to a specific lead, based on that lead's behavior.
Having tried both Zillow and Trulia, Lisa wanted an exclusive source of leads. Zurple proved to be a better system than competitors. Today 75% of Lisa's business comes from online leads generated through Zurple. She recommends Zurple to agents wants to add online leads to their lead mix.
Automation Gives Her Piece of Mind
With Zurple, Lisa never misses a new lead that comes into her pipeline. When she's not working, Lisa enjoys scuba diving, hiking, traveling, attending culinary festivals and spending time with her family. As an Associate Broker and mother of three, Lisa is constantly on the go. Zurple's automation allows her to step out of the office knowing that her leads are being taken care of.
---
Lisa Ramos: Success Story Recap
Used Zurple with her team for 8+ years, opened another Zurple subscription in 2016
Generated 1,900+ leads with her team of two agents
Team sent 608,710 property update emails
Lisa's leads average 8 minutes on her Zurple site
Lisa's averages 11 page views per registered lead
---
Ready to start your success story?