Showcase your success!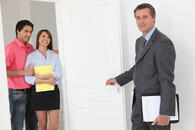 A listing presentation is your opportunity to really connect with potential clients, prove that you are results-driven and explain why you are the best agent for the job. Wow your prospects and get more listing contracts!
Our listings presentation template provides:
Easily customizable content to help you prepare faster
Slides that highlight and showcase your past successes
Script Outline notes to help you guide the conversation
After clicking submit, check your downloads folder for your free tool!