Free Webinar Recording -
Tech or Bust - why you need to build a system in 2018
Fill out the form on the left to receive access to Zurple's webinar recorded on May 15th 2018.
This webinar will teach you how to -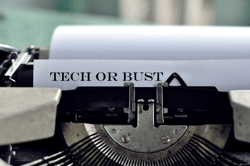 Build a 2018 Lead Roadmap
Build a 2018 Business Plan
Leverage the Latest Real Estate Tech Trends
Combat Real Estate Industry Disruptors
---
About the Host -
Jack Markham, Zurple's Vice-President and Real Estate Forbes

Council member, will teach you how to use the latest tech trends to grow your business. Don't miss you opportunity to learn how you can generate more sales and future proof your business.